Deadline to Register:
Friday, October 20, 2023 - 12:30pm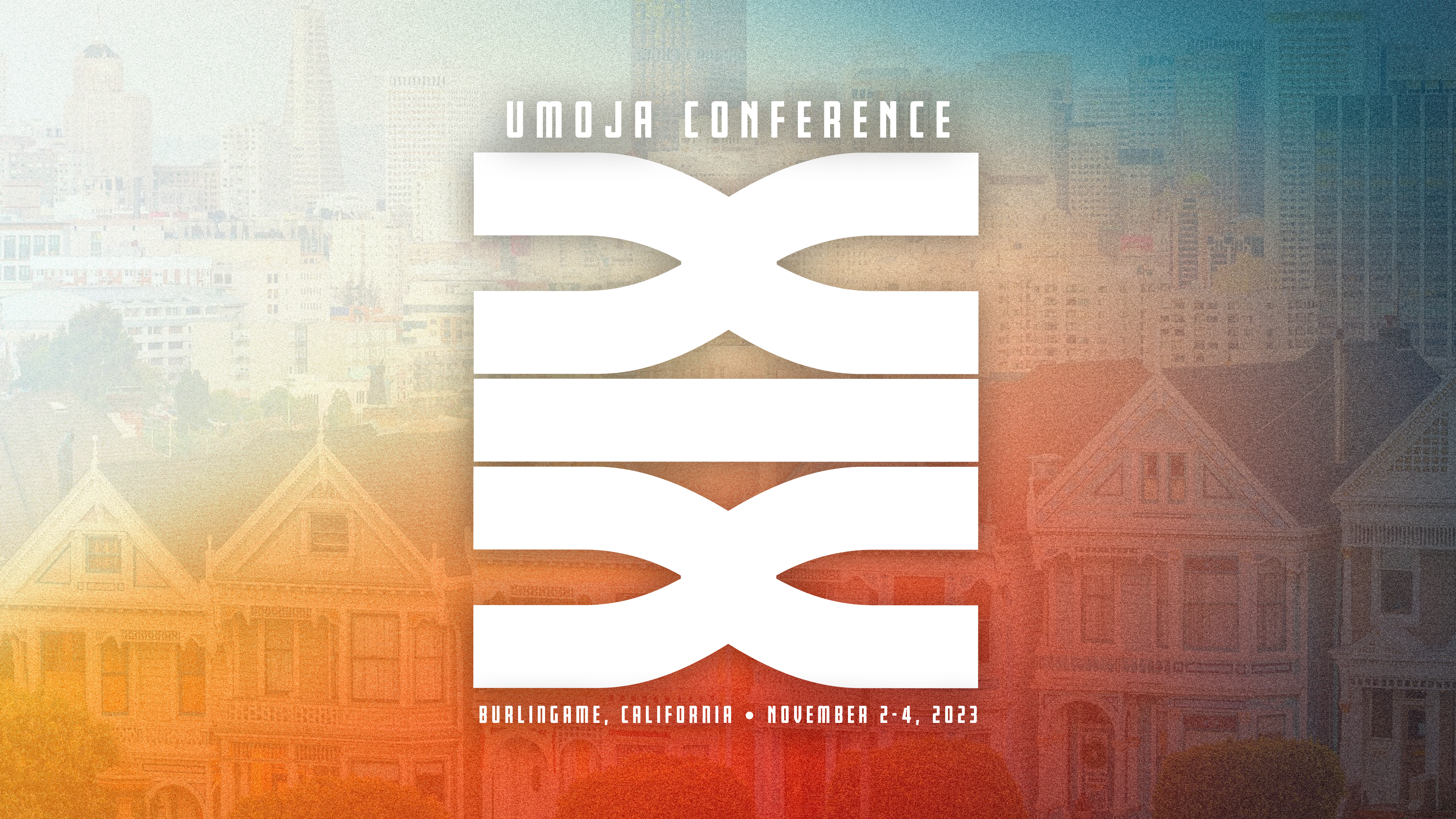 Key Details:
Date: November 2-4, 2023
Location: San Francisco, CA
Airport: SFO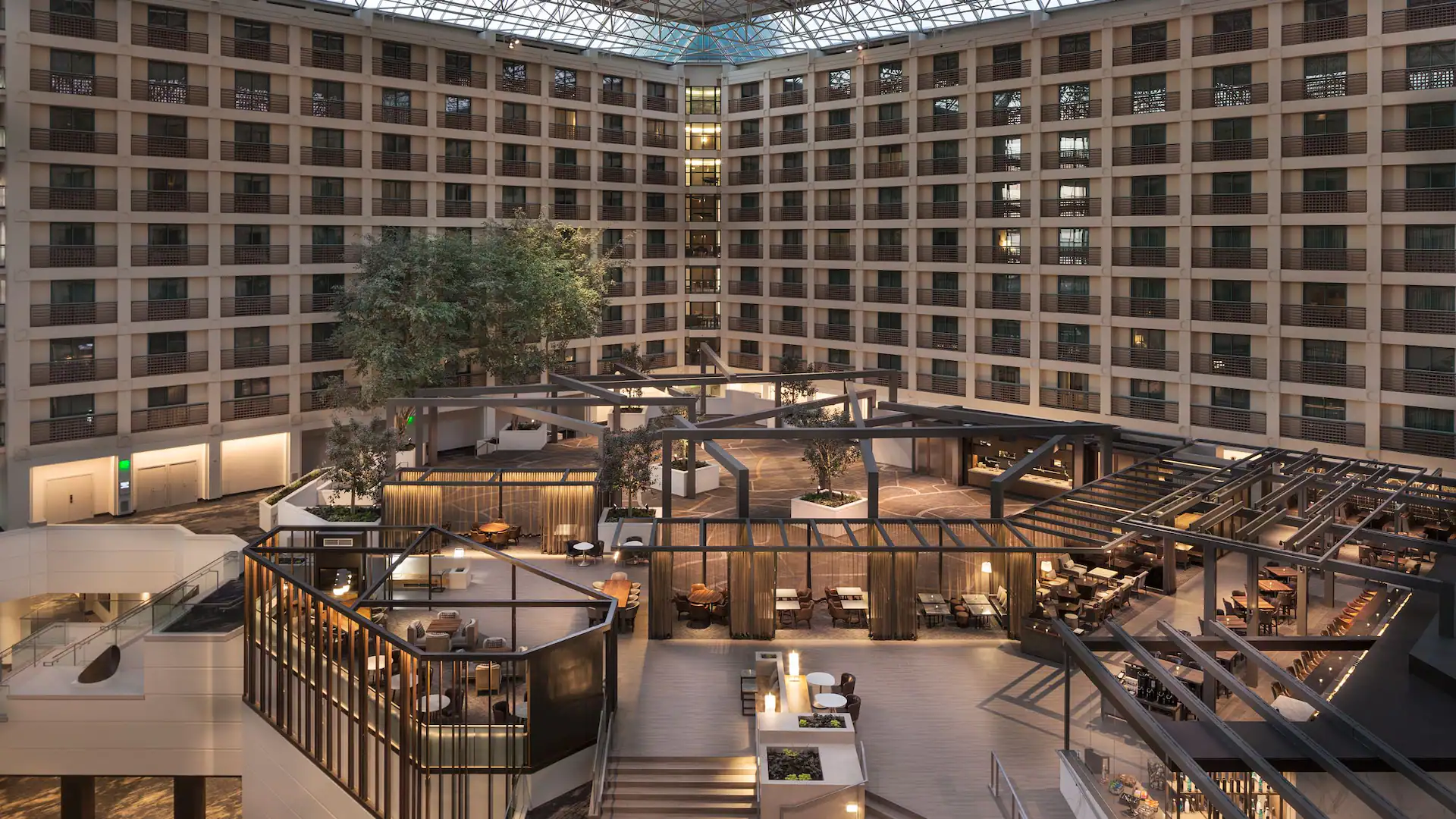 Hotlinks:
The Umoja XIX Conference theme invites participants to engage in a critical dialogue about the challenges that impact African American students attuned and the legacy of the African Diaspora. At the Umoja XIX Conference, students, partner institutions, and other stakeholders will be actively engaged in exploring solutions that ensure student success for African Americans.
The conference will feature empowering speakers, culturally relevant discussions, and networking opportunities for more than 1,200 attendees. Attendees will explore our intersectional identities and strategize to bring the change our communities need.
HOTEL REGISTRATION
The Umoja XIX Conference will take place on November 2-4, 2023 at the Hyatt Regency San Francisco Airport. Hotel registration is officially open! CLICK HERE to reserve your room(s) or go to https://www.hyatt.com/en-US/group-booking/SFOBU/G-UMOJ. October 11, 2023 is the last day to reserve your hotel room.
Registration Fees: The registration fees are as follows:
Umoja General Registration- $650.00
Umoja Student Registration - $350.00
Sponsorship: Partner with the Umoja Community Education Foundation through sponsorship of the Umoja XV Conference. We have several contribution levels for all organizations, corporations, and individuals. The four levels of sponsorship include:
Umoja Champion Sponsorship - $10,000
Umoja Partner Sponsorship - $7,500
Umoja Supporter Sponsorship - $5,000
Umoja Ally Sponsorship - $2,500
Umoja Event Sponsorship - $1,000
Umoja has a series of conference events that can be sponsored by our community members. Those events include:
The Umoja VIP Reception Sponsor
Edutainment Sponsor
College/Career/Vendor Fair Sponsor
View the Sponsorship Letter for more information. To discuss opportunities to partner, contact Dominique Beaumonté at dbeaumonte@umojacommunity.org or at 916-661-6455.
Be a conference vendor: We would like to expose our conference attendees to African American student-friendly colleges, businesses, and resources. We are inviting colleges and community vendors to participate. For more information, download the Umoja vendor form.
Registration FAQS
Is my registration/ticket transferrable?
Your registration is transferable, please contact the Umoja Office in writing at info@umojacommunity.org
Please make sure to revisit the Eventbrite webpage to transfer your registration per the website instructions.
What is the cancellation/refund policy?
Payment is required before entering an Umoja event.
Please remember that the last day to cancel your registration without penalty is 7 days before the event. Cancellations must be submitted in writing to info@umojacommunty.org. Please make sure to revisit the Eventbrite webpage to transfer your registration per the website instructions.
Registration will not be canceled due to non-payment.
Full Refunds will not be granted for cancellations after the posted cancellation deadline.
Cancellations made less than 7 days before the event will be billed the full registration amount for the conference.
No-shows, unclaimed "TBA" attendees, and cancellations made after the deadline will be billed to you and/or your college for the total cost of registration. As attendees are permitted to register without funds, we have no way of determining cancellation unless specifically told, in writing.
It is your responsibility to ensure payment of the registration fee. Submission of your registration signifies agreement with this policy.
Unpaid balances owed to Umoja Community must be paid before an attendee can register for a future event.
The name on the registration/ticket doesn't match the attendee. Is that okay?
No. All attendee registrations must match the ticket. If you would like to transfer your registration, you must cancel the first one, then register the second attendee online. If a payment transfer needs to be made because payment was made by check, you must contact the Umoja Office directly with a written notification at info@umojacommunity.
For additional information email info@umojacommunity.org.